Lancy-Bachet interface, Léman Express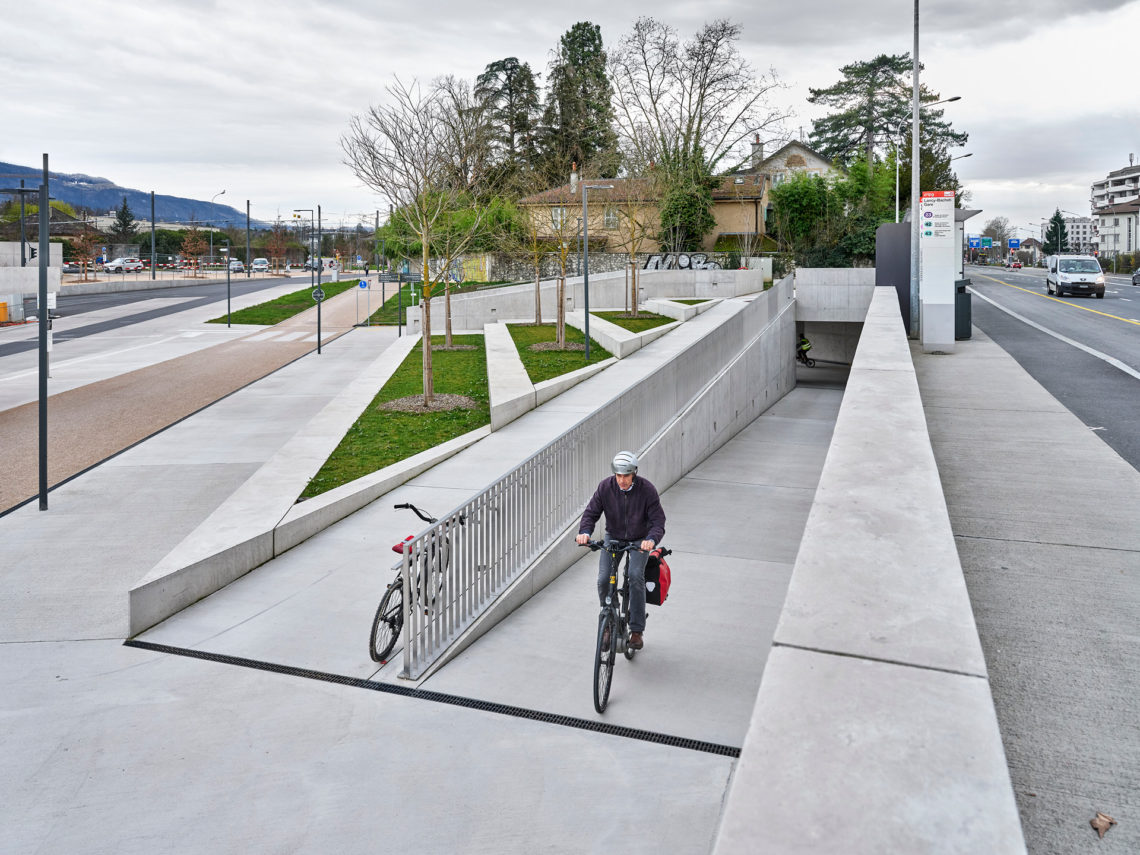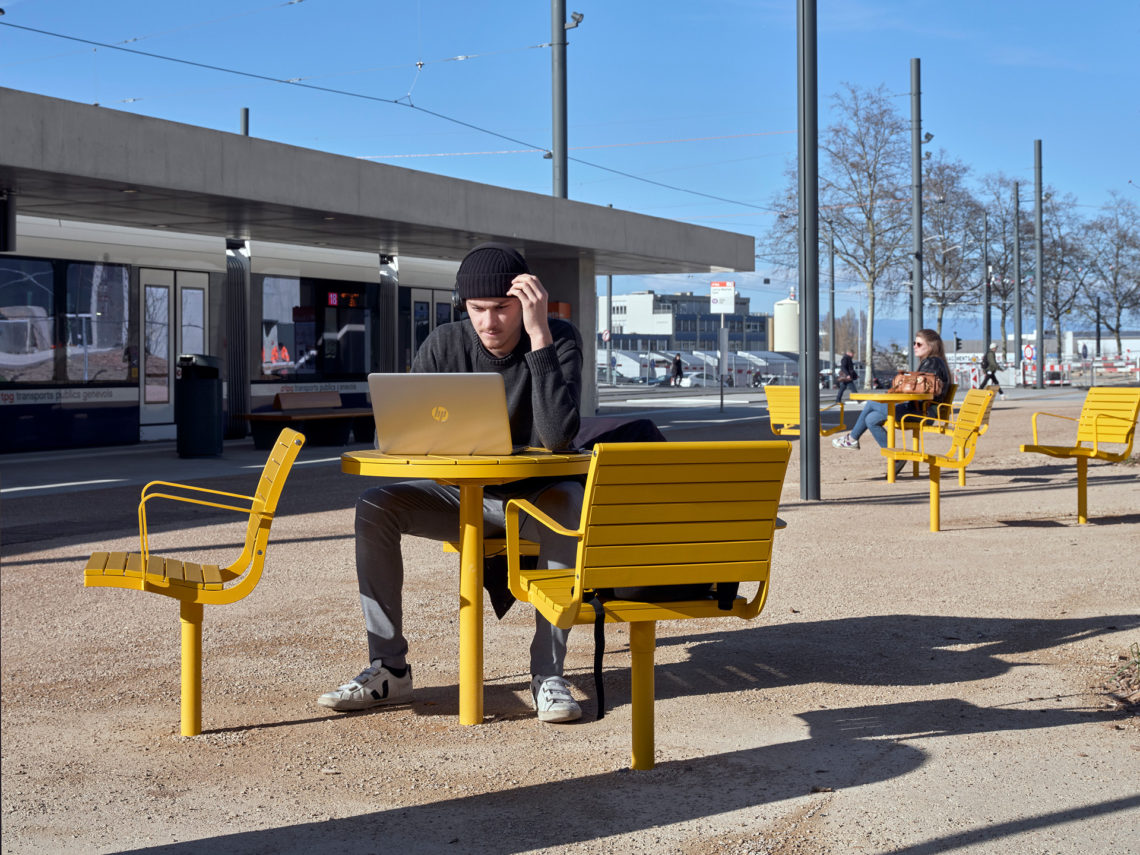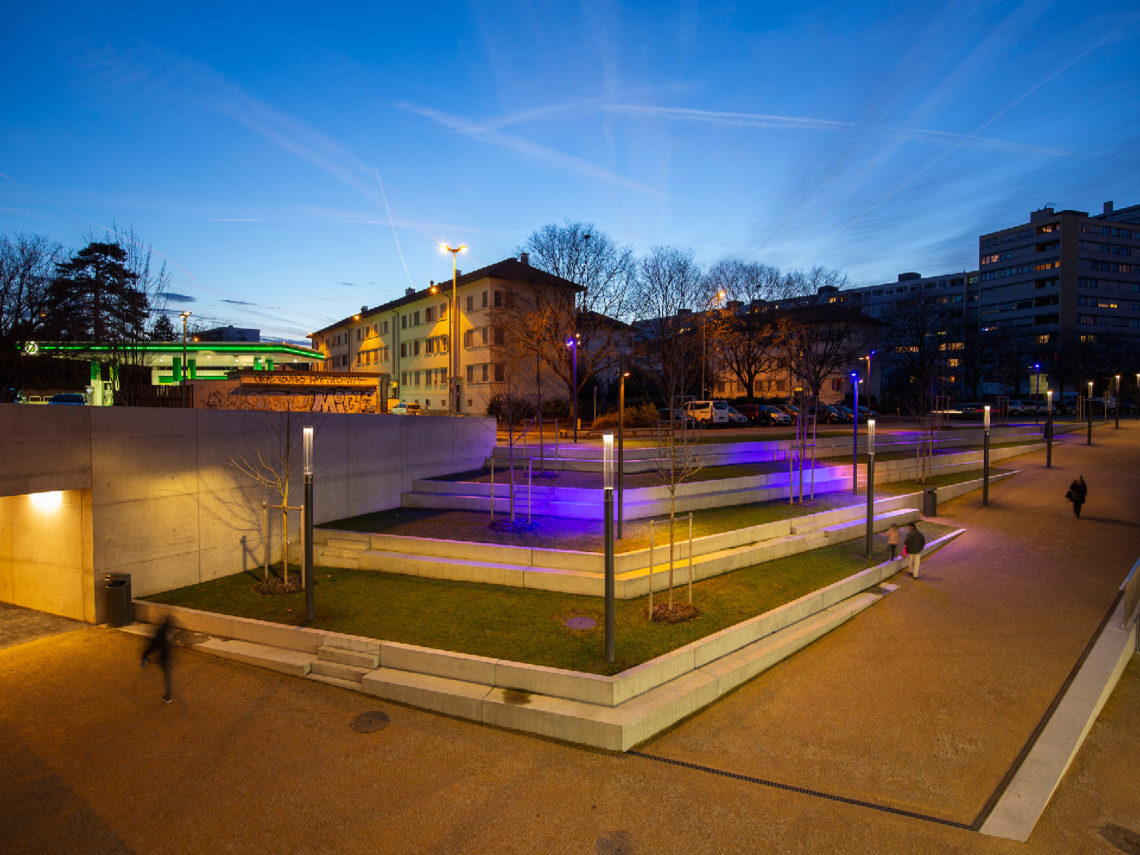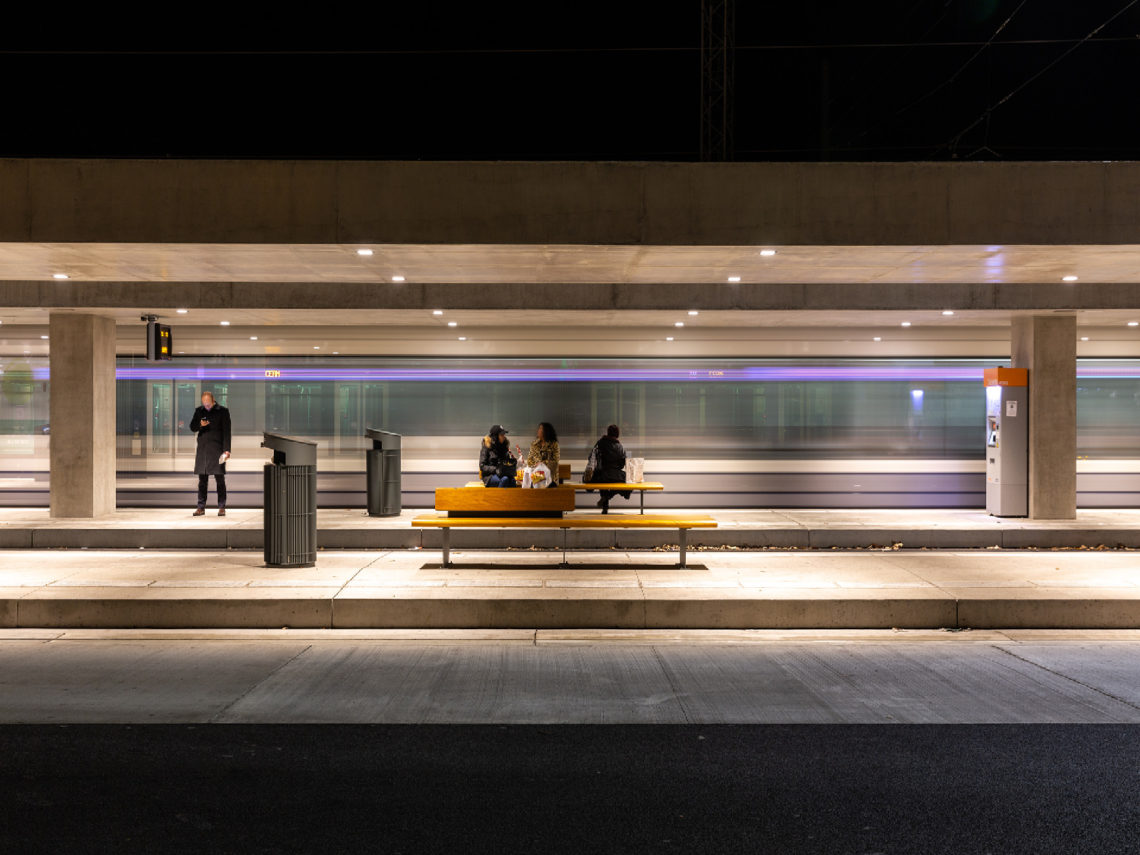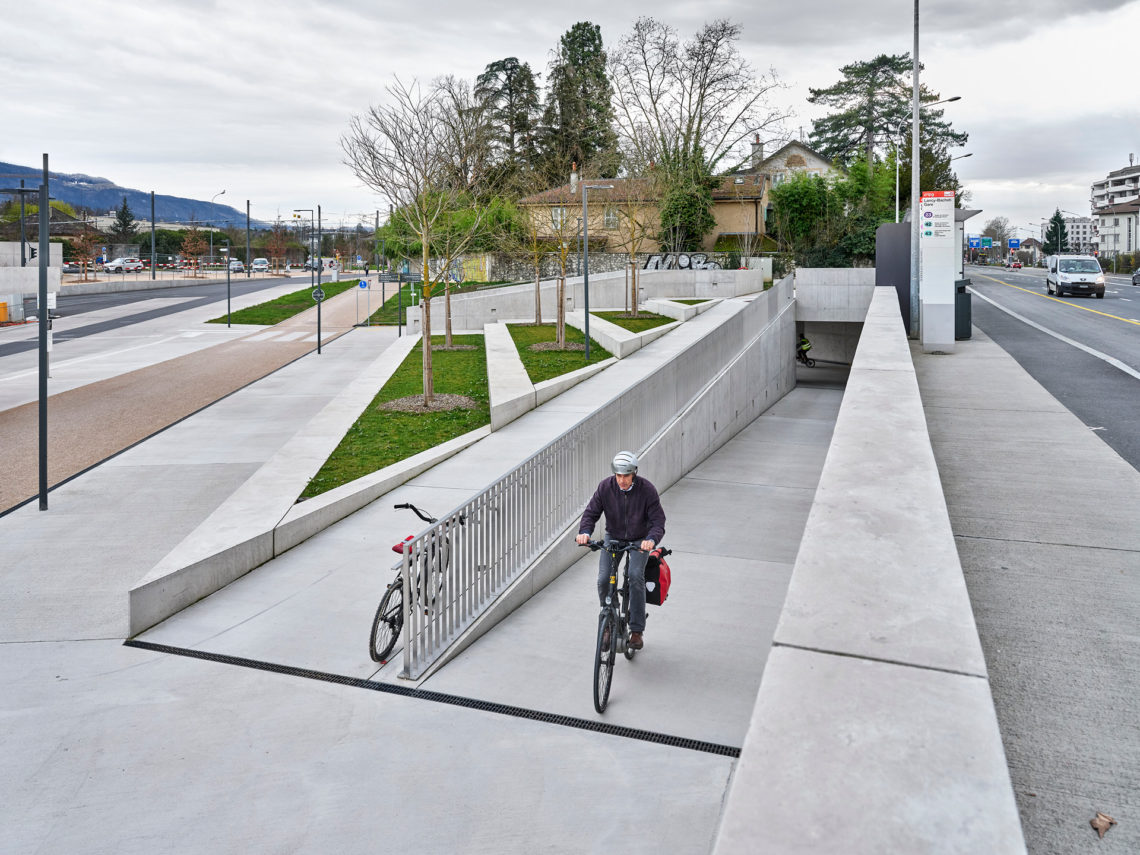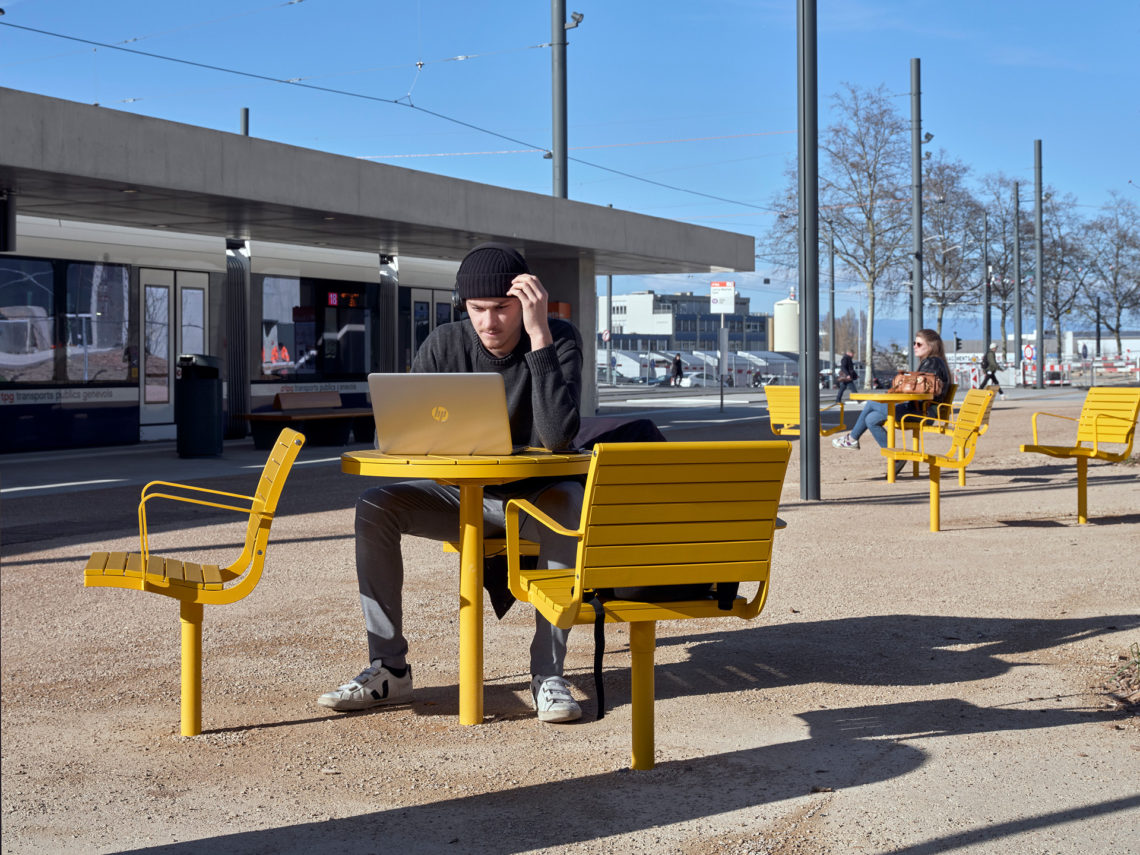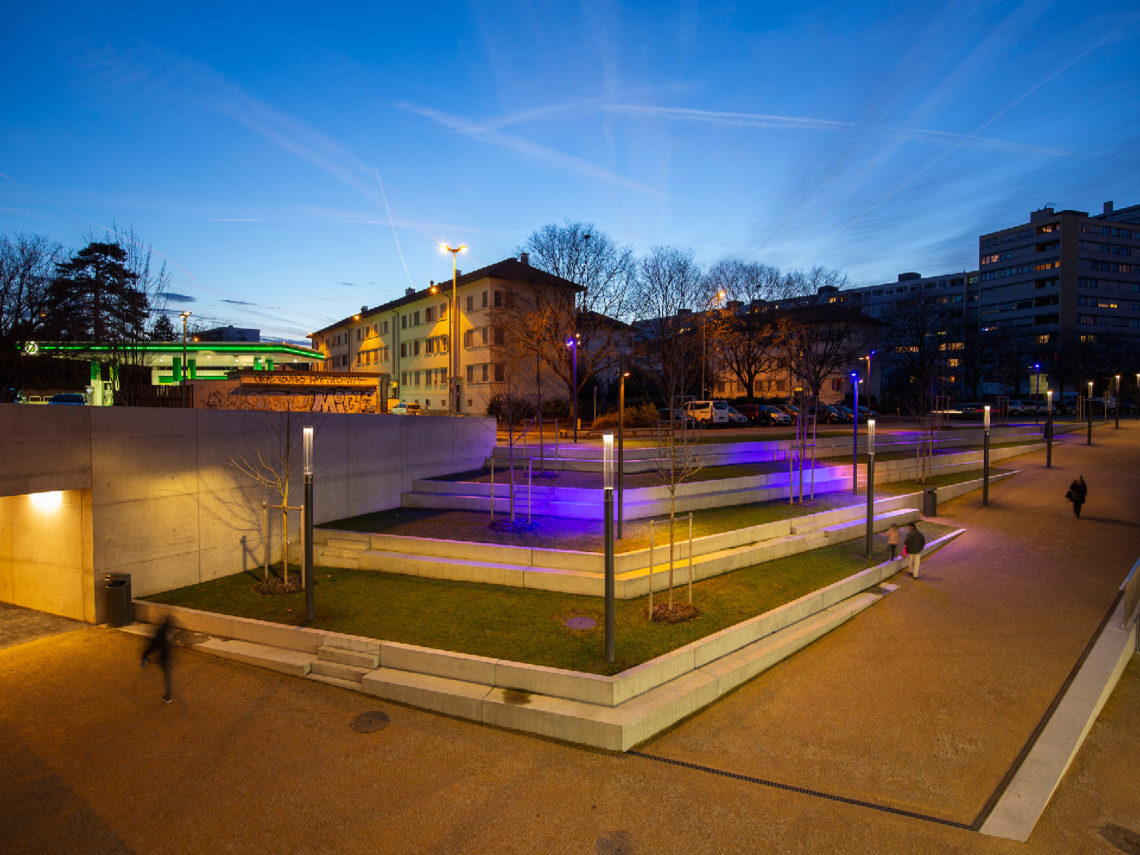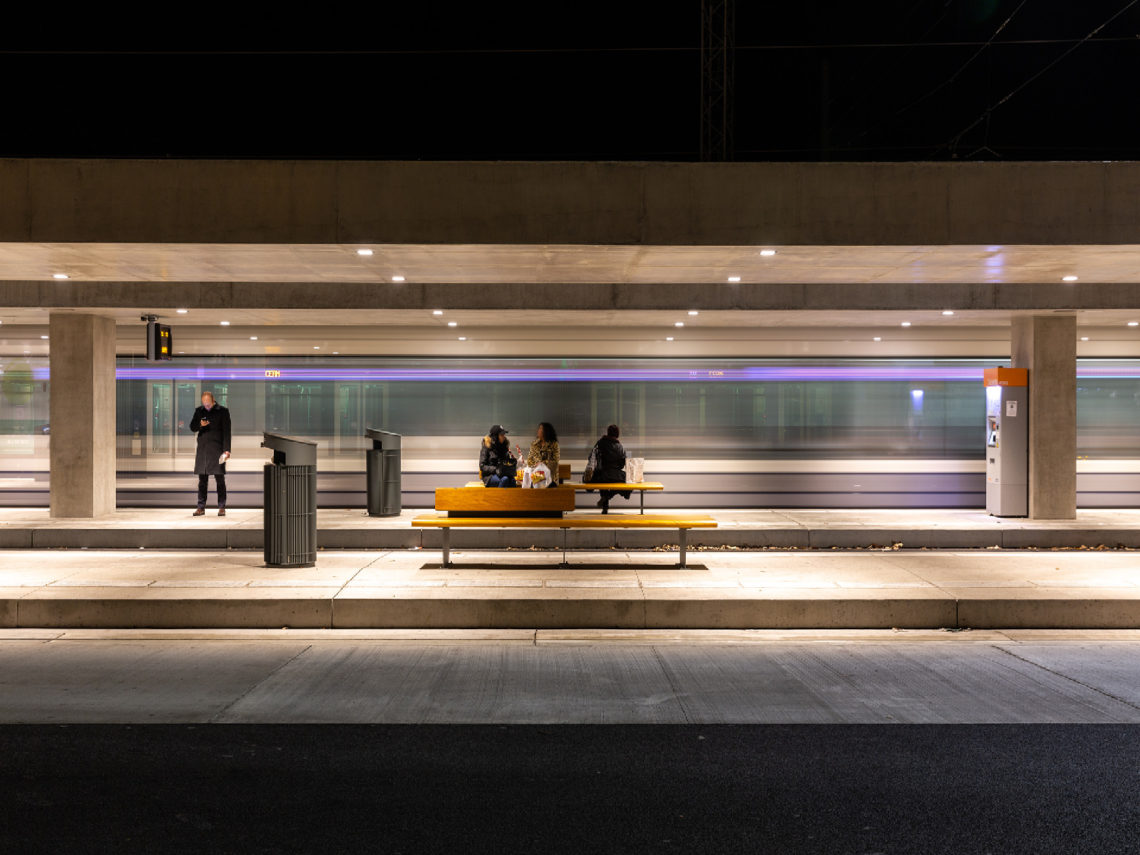 The development of a multimodal interface at Lancy-Bachet will give a new attractiveness to this area, which was previously considered peripheral. The project, winner of the competition launched in 2012 by the State and the City of Lancy, concerns the development of public spaces, the definition of urban parts (PLQ Chapelle Gui) as well as the organisation of the interface. It aims to integrate the needs of local residents and users of the Léman Express and to reduce the effects of the major infrastructures. At the heart of the future Les Sciers district, a water mirror offers an oasis of coolness, while the station square is a shared space for the various mobility flows: tram, bus, bicycle and pedestrian.
This project is part of the ecological transition: sound-absorbing materials, tree planting adapted to the urban environment, permeability of the soil, enhancement of vegetation and water. One of the environmental innovations consists of a semi-permeable vegetated inter-rail, composed of a 12cm substrate on a semi-porous cavernous concrete base. This vegetation, as well as that of the roofs of the tram station, is water and maintenance efficient.
—
landscape / implementation
year – 2020 (competition, June 2012, winning project)
client – ​​State of Geneva and City of Lancy
area – 3.1 ha
team – François Gschwind (lighting design), Perreten & Milleret and Energgestion (civil engineers and CVSE)
photo – Serge Fruehauf and Pascal Tea
—
location →
Dépliant →